New
We (sometimes) have bugs, and we're grateful to our users for pointing them out (👋 Curt!).
However, it's always been difficult to debug, because we had to ask our users to open the logs and send them to us manually.
To solve this problem, we have implemented automatic exception tracking (we use Sentry.io).
This will allow us to proactively know when something is wrong with CashNotify, so we can fix it.
Your privacy is important to us
That's why we report only basic error information by default — no data about your Stripe account or transactions are sent. We try to tie error reports to email addresses whenever possible, for the sole purpose of contacting you to request additional information, should we need them.
Should we need more information to debug a particular issue (e.g. the app crashes due to an unexpected Stripe event) , we will ask you to enable a new option Send additional debug logs: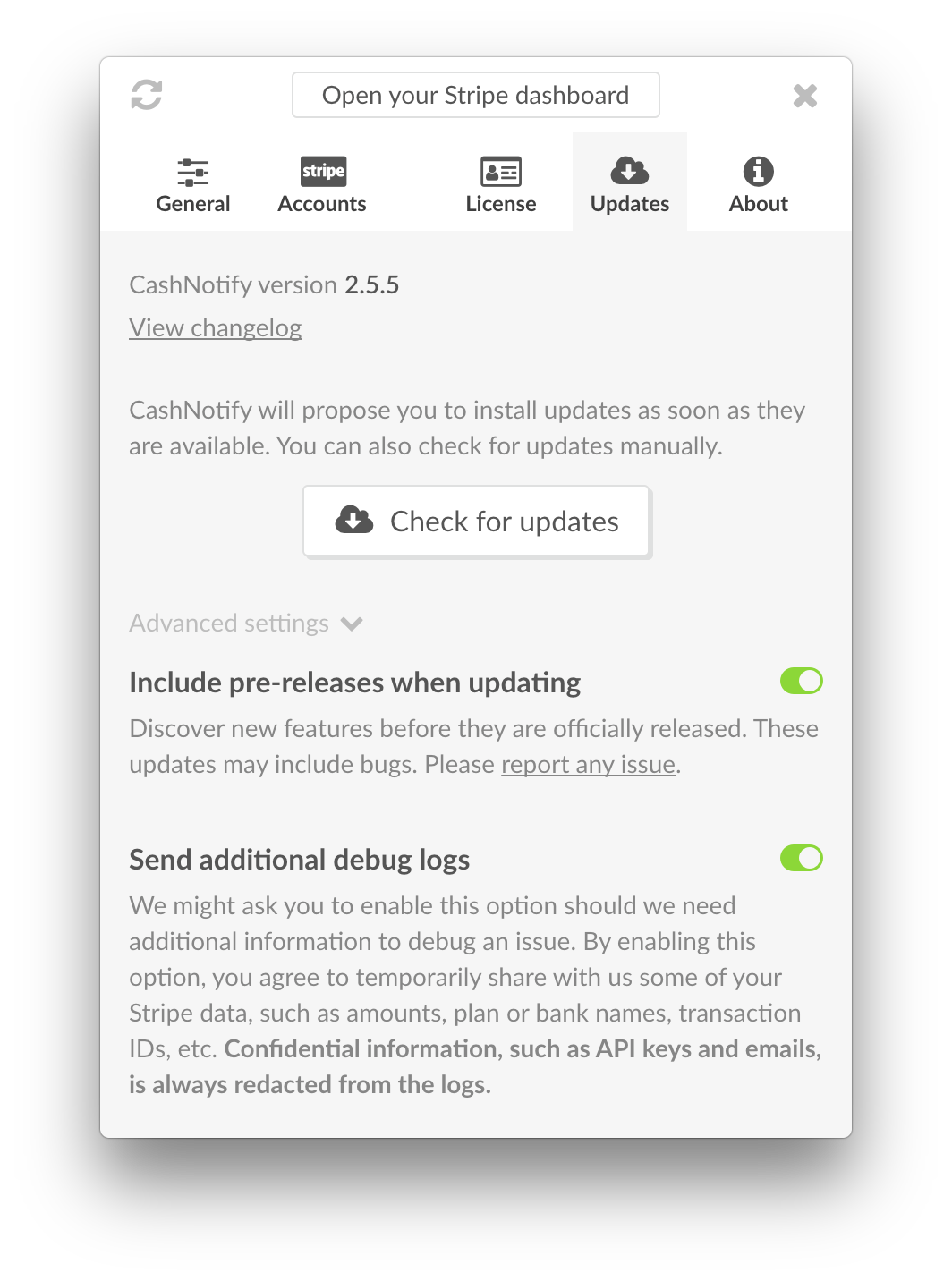 This will add additional data to the exception logs. Depending on the bug, this data may contain confidential information, such as transaction amounts, bank names, payment ID, and so on.
However, API keys and customers' email will never be shared, as they're redacted.
In any case, we strongly believe in the confidentiality of the data and we will never do anything with this data, will share it or exploit it, once they have helped us to solve the problem.
Feel free to talk to us if you have any question about this (or anything else, really).
Improvements
Add day of the week on graph tooltip


Fix
We fixed an issue where a refund event, when formatted unexpectedly, would prevent all events to be displayed at all. If CashNotify does not display any event for a specific account, and your Stripe account is already several years old, this should resolve it.