CashNotify for Windows
The same features praised by Mac users — Finally for Windows!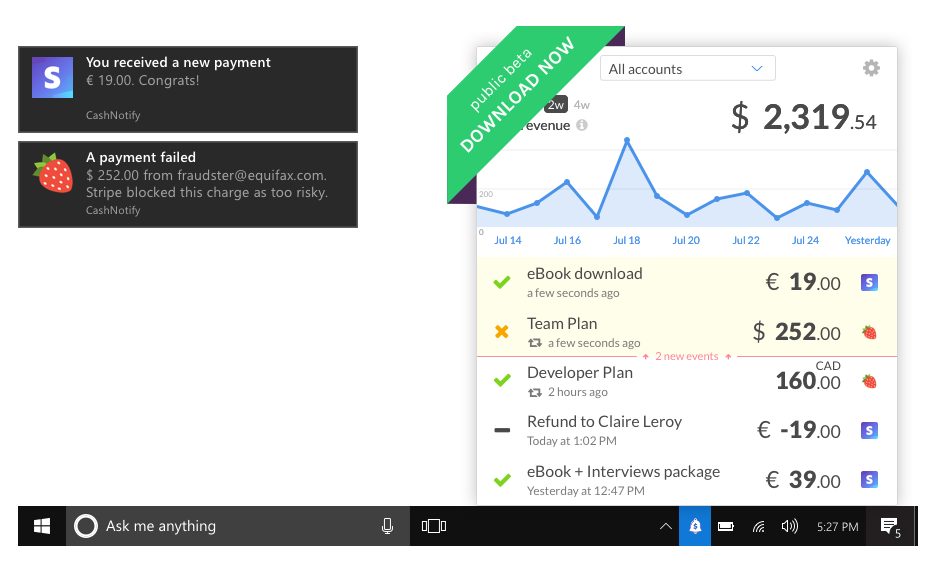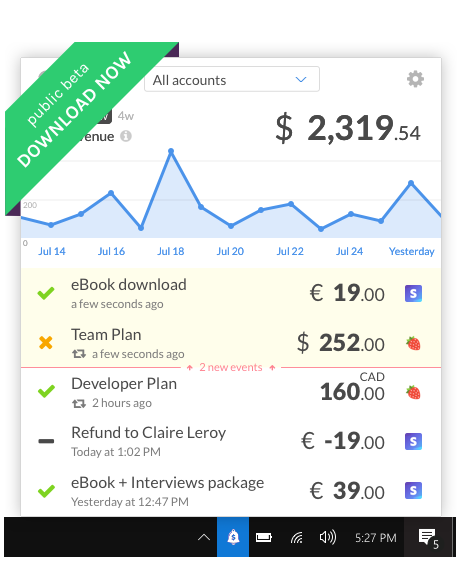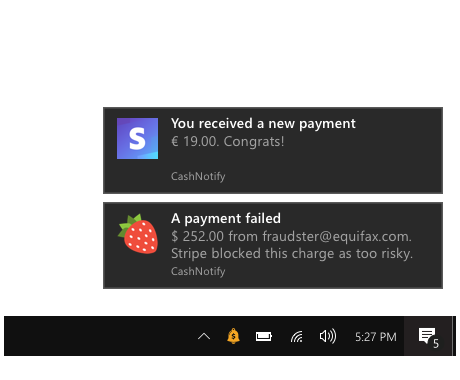 Same lovely features. Now on your PC.
Mac users have since long enjoyed CashNotify to keep an eye on their Stripe accounts, right from their menu bar.
They love CashNotify — and now is the time for Windows users to get a sexy and easy way to receive Stripe notifications on their PC.
We've been working these past months on making CashNotify compatible with Windows. All the main features available on macOS have been ported to Windows.
We're now opening an open beta to gather as much feedback as possible from Windows users, and make sure we've eradicated all the bugs we can.
Easy setup
You only need your Stripe API key to get started. You will find them on your Stripe.com dashboard. Follow our Getting Started guide to get started in minutes.
Privacy

Your data transits directly between Stripe and your computer. There is no intermediate CashNotify server or database involved. Read more about privacy.