Our Black Friday 2019 Deal
Or should we say the Black Friday Week instead?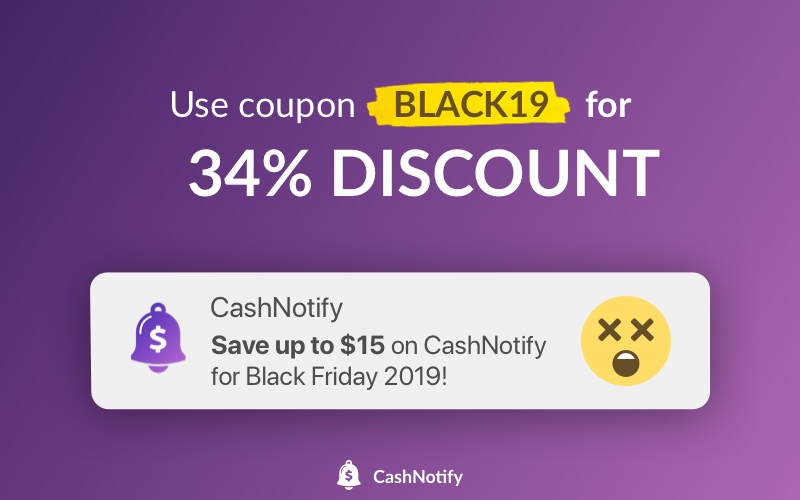 For Black Friday 2019, CashNotify is 34% off with coupon BLACK19.
This means you can grab CashNotify PRO for 29 instead of 44 (excl. VAT)!
Coupon is valid on both PRO and ESSENTIAL licenses, as well as renewals. Enjoy!
👉 If you need to monitor multiple Stripe and PayPal accounts, buy CashNotify PRO — 34% off
👉 If you need to monitor only 1 account, buy CashNotify ESSENTIAL — 34% off
---
CashNotify is the easiest way to monitor your Stripe and PayPal payments. Get real-time notifications for new sales and failed payments, right on your desktop!