CashNotify for PayPal
Public Beta – Try it now!
If you get paid through both Stripe and PayPal, we have something for you!
Many customers have been asking us to connect their PayPal accounts to CashNotify. It's been our most requested feature since the beginnings of CashNotify, even more than our Windows version.
PayPal is now available as a public beta. It's the same CashNotify experience you love. It has delightful payment notifications, it's compatible with multiple accounts, and aggregates all of them on a single revenue graph.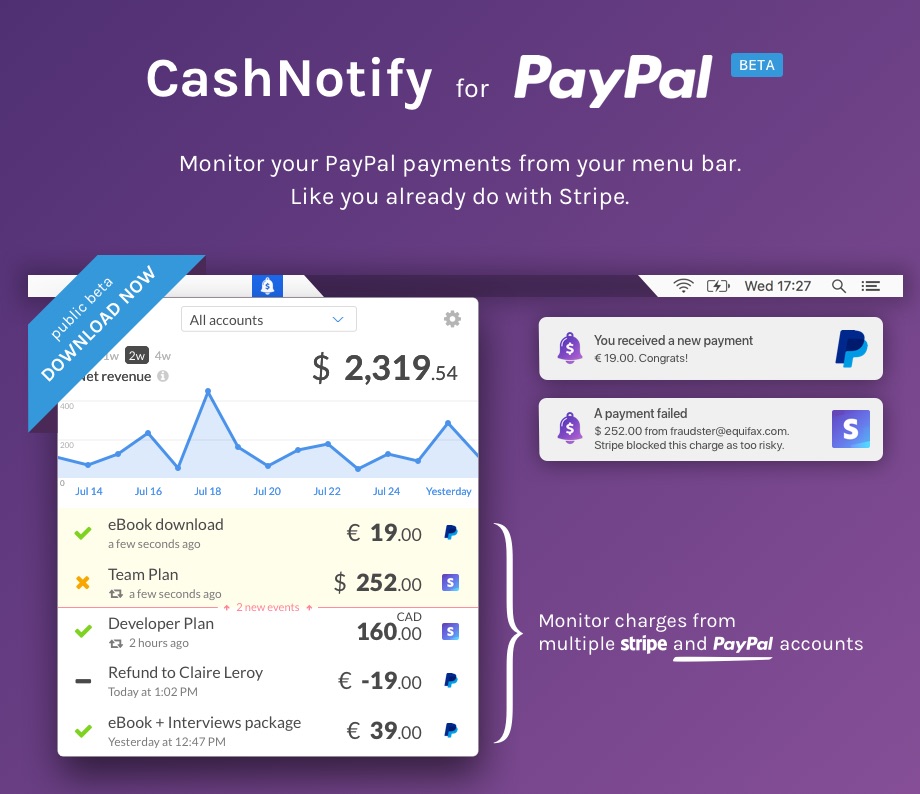 This beta version is available to anyone for free. Enter your email on the next page to receive a download link immediately.
Please tell us if you see any bugs. This is a beta release for a reason, we're still polishing things, and we'd love to read your feedback!