What is Stripe?
Help topics
Stripe is a US company allowing businesses to accept payments over the Internet. It operates in 25 countries and powers 100,000+ businesses.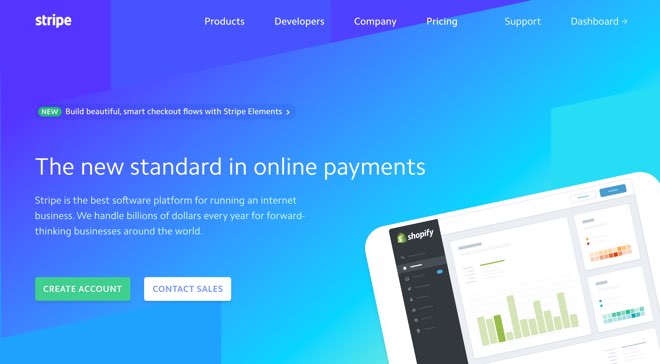 Market share
According to Datanyze, Stripe ranks #2 after Paypal on the number of websites using it as their payment processor.
What is a Stripe account?
A Stripe account is a lot like a bank account. You can create multiple Stripe accounts for your products or businesses. Each account has its own payments, dashboard, and authorized users.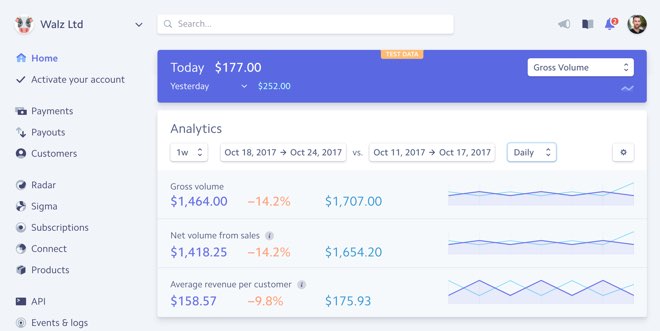 An account has a default currency. When you collect payments in other currencies, Stripe converts the money into your account's currency.
You can transfer the money from your Stripe account to your bank. It's what Stripe calls a Payout.
What is Stripe payment?
Stripe payments allows you to get paid with all major cards from customers around the world on web or in mobile apps.
You can set up payment forms with: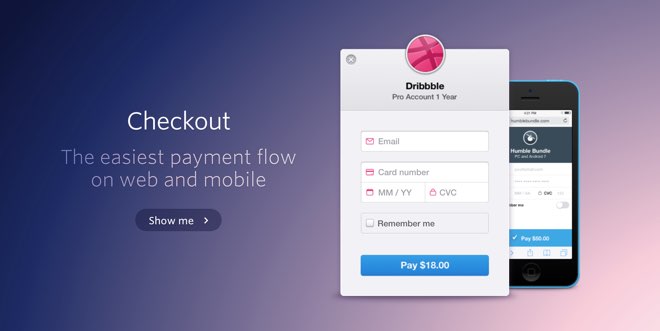 Stripe takes a fee on each payment.
Payments can be made recurringly with Subscriptions or handled as a platform for other merchants with Connect.
Stripe products
Radar
Stripe Radar is a fraud prevention system. It is powered by machine learning algorithms that learn from Stripe's global network of businesses.
Charges blocked as too risky will appear in your account as failed payments.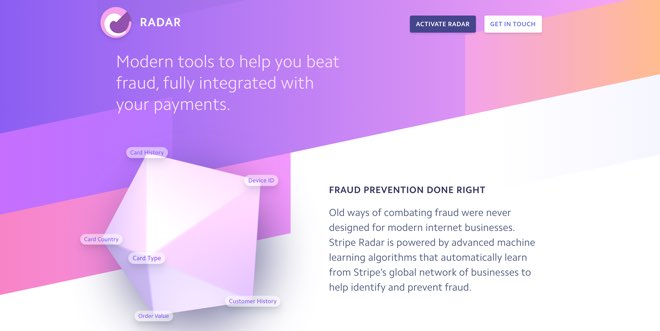 Sigma
Stripe Sigma is a user interface allowing you to create completely custom reports. It works by letting you write SQL queries that run on your Stripe data.
It can answer questions like:
Which customers have not paid their invoices?

What is our monthly recurring revenue?

What is our average revenue per user?

What are our most popular subscription plans?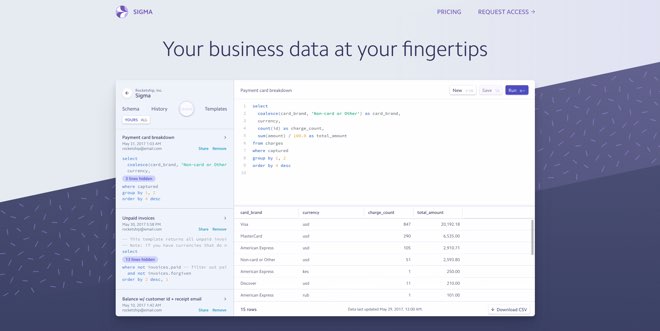 Relay
Stripe Relay lets you allow other businesses to sell their products within your mobile app. Customers purchase in your app, without visiting a web page.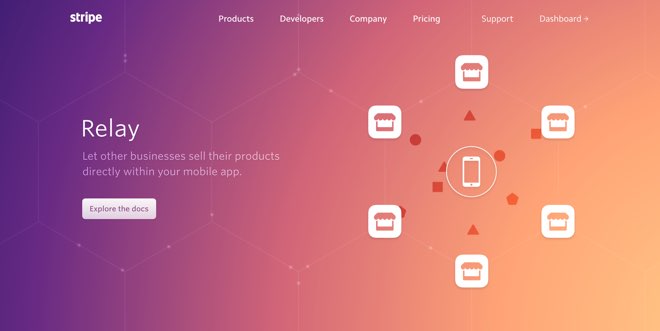 Atlas
Stripe Atlas helps you to start an internet business by setting up a US company.
It takes care of all the paperwork and incorporates your new company in Delaware—the industry standard for tech companies. The whole process should be completed in a couple of days.
Stripe apps
Stripe Dashboard for iPhone
Stripe Dashboard is an iPhone app providing a summary of your account and push notifications.
You can visualize payments, customers, subscription, and transfers. You can't create charges from the app, but you can refund a transaction if needed.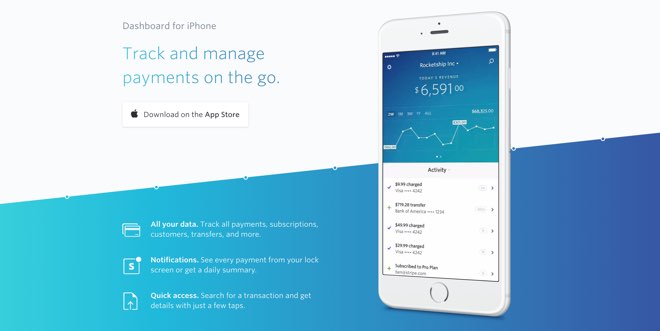 Apps directory
The "Works with Stripe" directory is a collection of apps and products helping your business do more with Stripe.
These apps are built by other companies for businesses powered by Stripe. They are grouped by categories: accounting, analytics, invoicing and many more.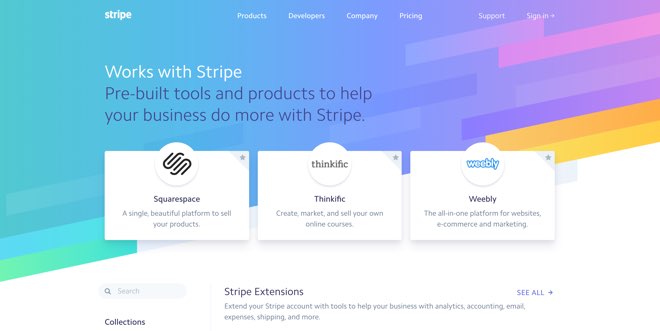 As you would expect, you'll find the CashNotify app in the Notifications category.